---
CLAUDIA STYLISTA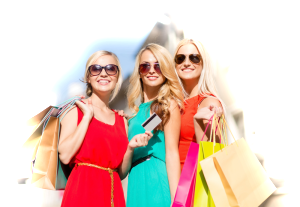 Sorority Recruitment Attire
Claudia has a great deal of experience with all of the events and expectations involved in Sorority Recruitment. She remains involved with Pi Beta Phi to this day. As a result of being social events chairman at the University of Alabama's sorority and being involved with the Houston Pan Hellenic Association, she has vast and up-to-date knowledge about what to expect during Recruitment and the appropriate attire for each day and event. Her College Consultations benefit from her experience and knowledge.
Why should I have Claudia help with shopping and styling for Sorority Recruitment?
When mothers select the College Consultation service for their daughter, the arguments between moms and future college co-eds quickly disappear. Claudia takes the lead in guiding the Rushee toward refined, timeless, and original looks that suit her. There is no worry that someone else will have the same outfit! Through the Personal Shopping processes, the daughter will learn what suits her best, how to shop, and how to select items that maximize the Return on Investment.   This experience becomes a life-long gift of knowledge and shopping skills, used well beyond her college years.
At the end of the College Consultation processes, the daughter has the tools to always look and feel great. Being confident, she can focus upon various houses and rounds of Rush. She will never fear that she will look like someone else in the room or be dressed inappropriately. This gives her a unique, personalized experience and wardrobe, which suits her best.
Services Offered
College Consultations are the first time that the college student needs clothing for class (casual or not), social events, cocktails (she is stepping into adulthood now), and dating. The level of style in college is much higher than a closet of school uniforms and easy, gym- or casual-based clothes.
Claudia is able to focus upon Rush events alone, if desired. Once all of the shopping is completed, Claudia will return for another appointment to finalize and style each look for every day/event of Rush. As you desire, she can take pictures or provide you with a listing of each look's items. When nearing Rush, she can help you organize and transfer accessories from day-to-day so that the Rushee knows what to wear and when.
Alternatively, she can direct the focus of the College Consultation to developing a 365-College Wardrobe. This results in establishing a wardrobe for 365 days a year in a campus environment. The 365-College Wardrobe includes seasonal, weather-related, year-round, and special event or holiday/travel clothing needs.
For the maximum benefit and kick-off to the student's adult wardrobe, adding on (or beginning with) a Closet Foundation and/or Closet Curation service is helpful in moving the new student into college with all its many aspects. These services not only help with developing a basic and functional wardrobe, planning what to take to college becomes clear.
How does the College Consultation Day Proceed?
College Consultations typically take more than a single appointment with Claudia. Depending on the scope of services you select, Claudia will always begin with visiting your home and reviewing the student's contenders, the daily schedule for Rush, and what already exists in the closet. Potential items are selected and coordinated.
Most of the time, Personal Shopping then begins, with the goal of finding needed items. Several days/appointments may be needed, depending on the amount of items and outfits needed. (Please see the Personal Shopping service page for more details.)   Once all of the shopping and alterations are completed, Claudia will return to your home for another appointment. Then each look for every day/event of Rush is finalized and styled. As you desire, she can take pictures or provide you with a listing of each look's items. When approaching the time for Rush, you can schedule a final appointment to help you organize and plan each day's outfits and pack in an organized, quickly accessible manner. That way, the mother, Rushee, and Claudia know she will look great and be less stressed.
Complete Styling Information
After the final look is styled and completed, Claudia can give you recommendations for other services such as hair, makeup, and beauty/spa.
Should you select to do a Closet Foundation, Closet Consultation, or Personal Shopping for a 365-College Wardrobe, a separate set of appointments is scheduled. This is due to the needs, events, and styles throughout the year that are more varied than those in Rush.